Welcome
Thank you for having the courage to make a change in your life and for allowing me to be part of the realization of your dreams!
Living listening to this inner call, to continue to grow, to give and receive much more than what I gave and I received at that time, to figure out that the routine was an opportunity to be better and it was time to do deep cleaning in my life, were the reasons that led me to experiment with my Coaching process. This allowed me to make room for the new, everything that could make me stronger and thus make possible a dream that up to that time had not taken shape …
I found out that one of my great passions was getting closer to the human being and his inner conflicts so they took shape means, people, events, tools and techniques, everything seemed to be able to align to experience one of my great passions: helping others to reach their full potential as well as full satisfaction in life. Help to break down barriers, abandon fears, move towards the future, experience a before and after and positively transform their lives.
In my own experience I have found that through coaching one is able to reach a higher level effectively and surprisingly fast.
For this reason, with my help reach the goal because you'll get my full attention, dedication, guidance, inspiration, continuous support, strategic thinking and very efficient and powerful key tools to draw your dreams and be a witness of your success.
If you are willing to change and continuous improvement, life coaching is for you.
© María Murillo Life Coach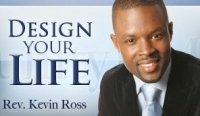 "Maria Murillo is the leading Life Coach in Mexico. I have watched her touch and inspire lives through her intuitive, no non-sense approach. Her practice has tripled in the last year, and her clients are reporting success after success. Maria integrates the lastest technology and resources to ensure that her clients have cutting-edge tools to get the most from their coaching experience and from themselves. It's no wonder why a demand for her services in Europe is developing and her website is being translated into Italian. Having Maria on your team, as your coach is not only a smart choice, it's the right choice!"

– Rev. Kevin Ross

Author, Life Coach, Motivational Speaker
---